Yellowknife sits on the north shore of one of the largest and deepest lakes in the world – a lake renowned for its trophy-sized lake trout and great northern pike. Great Slave Lake is the 9th largest lake in the world, the deepest lake in North America and the 6th deepest on the planet
The lake gets its name from the First Nations peoples called Slavey of the Dene Family.
In the winter an ice road forms across Great Slave Lake connecting Yellowknife to Dettah – a First Nations community. In the summer the drive is 27km by road – in the winter only 6.5km across the Bay.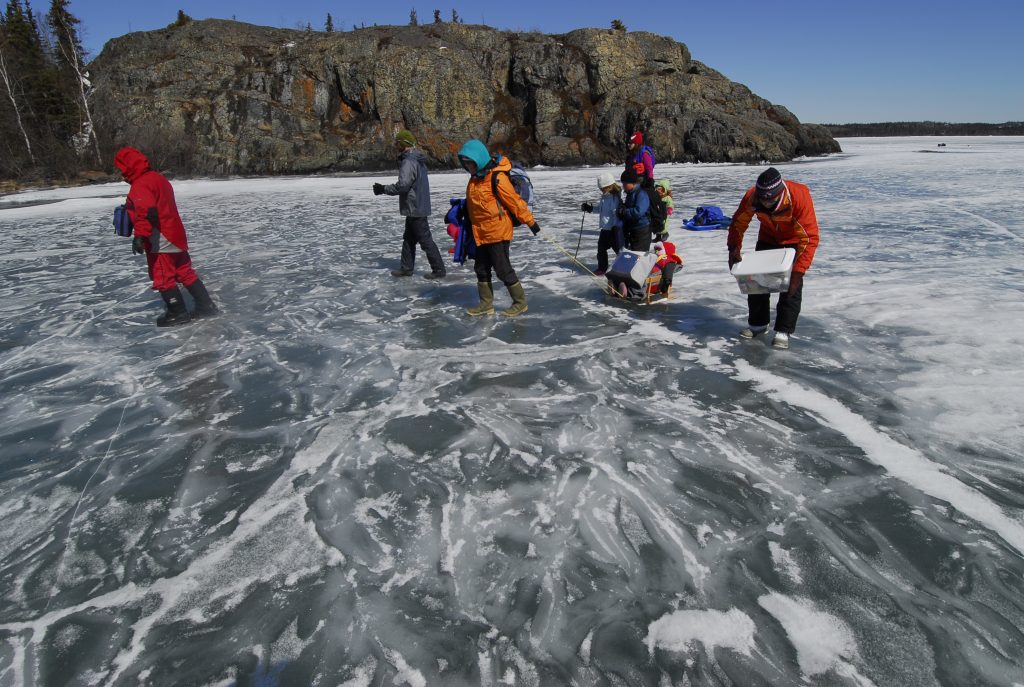 https://spectacularnwt.com/story/what-lies-beneath